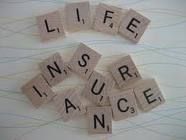 The State Sponsored Life Insurance (SSLI)
The State Sponsored Life Insurance program is derived from United States Public Law 93-289, May 1974, Title 37, Section 707 and is offered through the National Guard Association of Nebraska (NGANE). This program is comprised of a combination of six voluntary group life policies available to the military members of the Nebraska National Guard and is designed to help meet the needs of our membership.
The NGANE is a member of the Militia Insurance Trust (MIT) underwritten by New York Life. The Militia Insurance Trust is comprised of 14 National Guard Associations.
Every member of the Nebraska National Guard is covered with $1,000 SSLI at no cost to the member. This $1,000 benefit is provided through the Militia Insurance Trust Group Life Insurance Plan.
Key Benefits of the SSLI
Coverage available for the spouse and children.
Rates do not go up just because you separate from the National Guard –you can keep the coverage when you separate.
Coverage 24 hours a day, 365 days a year.
No War Exclusion – you are covered in combat.
No Aviation Exclusion – aviators are covered.
Pays most valid claims or emergency benefit with in 24 to 48 hours of receipt of proof of loss.
New Recruits are eligible for $10,000 SSLI coverage under the MIT Group Life Insurance Plan at no cost for the first year of service in the Nebraska National Guard. Enrollment must occur within 120 days of joining the Nebraska National Guard.
Go to www.NGSSLI.com for more information including eligibility, benefits, rates, exclusions, limitations and renewal provisions. Enrollment forms are also available online.
Contact information
R. Austin Jenkins, CLU at: (800) 633-8333
Policy service
Toll free: (800) 633-8333
To schedule a unit Benefit Briefing: http://www.ssli.org/UnitSupport/UnitSupport.html